IN Pictures: Aima Baig and Shahbaz Shigri are Engaged Officially
24th July, 2021
Pakistani singing sensation Aima Baig Engaged to Shahbaz Shigri in a private ceremony attended by few celebrities including Aima's best friend Hania Amir. The beautiful couple also exchanged rings. Aima and Shahbaz were dating for more than two years and finally they got engaged officially. Aima Baig shared her adorable engagement pictures with her fans. She was looking gorgeous and beautiful on her engagement.
Aima Baig wore a red and green saree at the event. She was looking very beautiful and gorgeous in saree. Shahbaz Shigri wore a black suit on his engagement. Both were looking very happy and adorable at their engagement ceremony. Friends from the showbiz industry attended their engagement ceremony. Haina Amir attended their best friend's engagement ceremony in a light pink saree and she was looking breathtaking .They flashed their rings after their engagement.
Aima Baig and Shahbaz Shigri looked joyous and happy
Shahbaz Shigri also gifted a beautiful pendant to her fiancé Aima Baig
Various Celebrities including Aima's best friend Hania Amir, Bilal Saeed, Uzair Jaswal, Yasir Jaswal, Ali Rehman Khan and Usman Mukhtar attended the ceremony
Beautifull Pictures of Engagememt ceremony are also making rounds on the internet.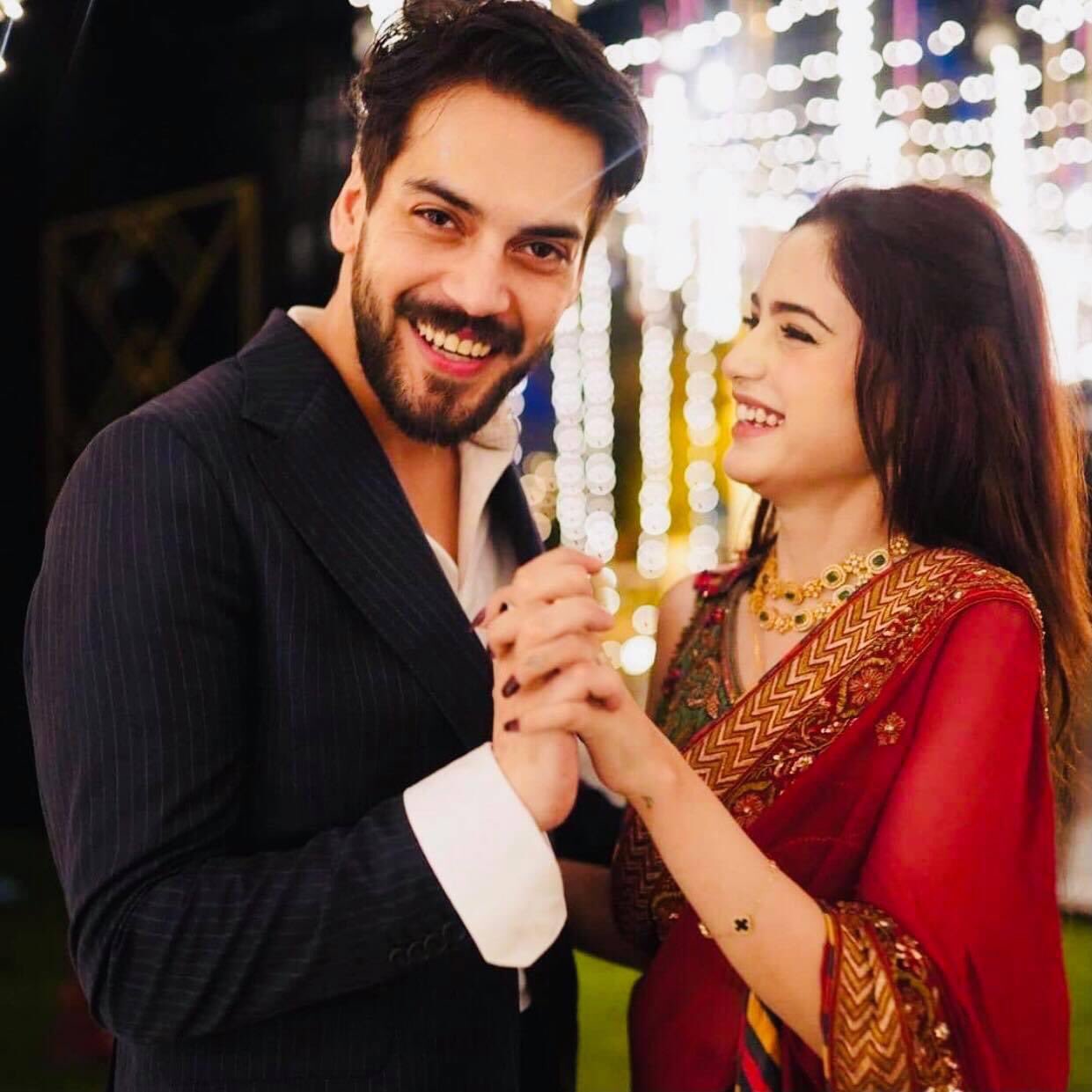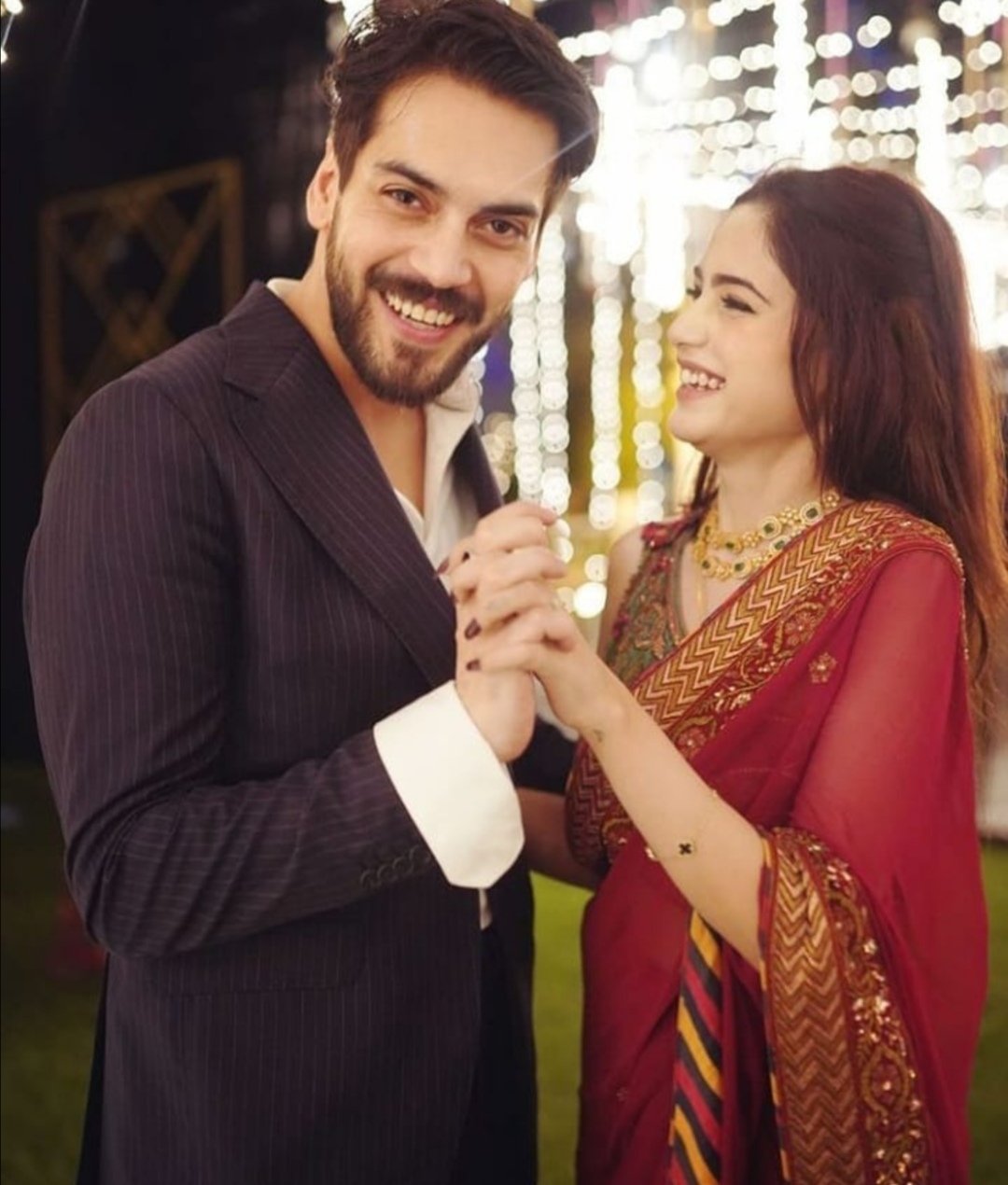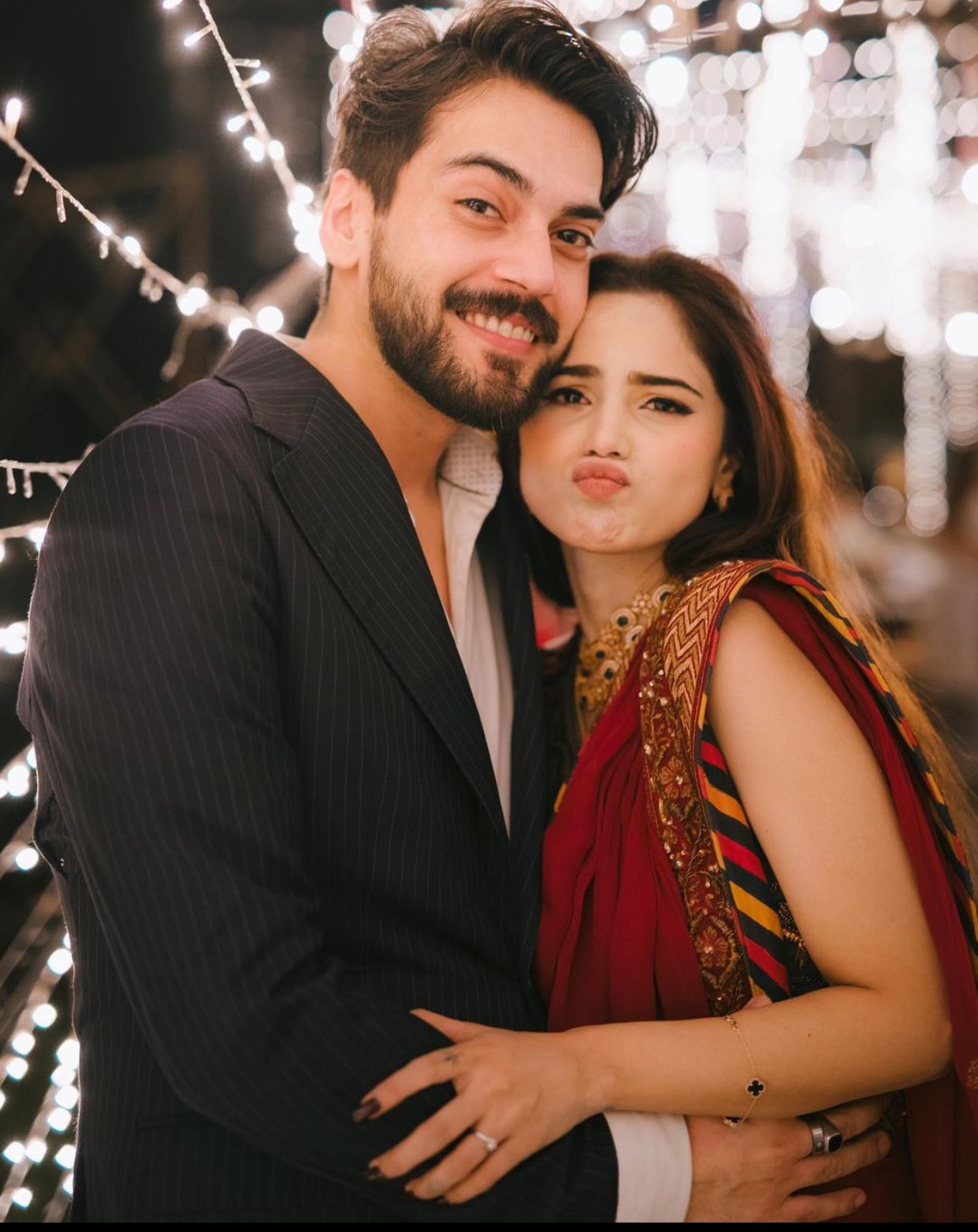 Pakistani singing sensation, Aima Baig, has been winning the hearts of millions of people with her versatile voice. The singer and scriptwriter have established herself as an upcoming superstar in the music industry.Whatever genre it is she exactly knows how to rock on the beat.
[embedpost slug="aima-baig-her-fiance-announce-their-wedding-date/"]
Looking over to Aima's singing career will make you feel that she has got too much fame and appreciation in such a short period. She is engaged to actor, cinematographer, and producer Shahbaz Shigri. Aima recently attended the wedding of her best friend.
Almost all the songs that Aima Baig has sung in Coke Studio so far have become popular on YouTube.  Aima is best known for her work on the soundtrack for the hit film Lahore Se Aagey and appearances Dunya News' Mazaaq Raat, which she co-hosted from 2015 to 2017. Recently this year, the singer was awarded the prestigious Tamgha-e-Fakhre-Imtiaz.
Shahbaz Shigri was married to actress Aisha Linnea Akhtar but they got divorced in June 2018. Recently at an event the couple was asked by the reporter when the two are getting married, Shahbaz Shigri and Aima Baig replied saying "God willing, we will get married by the end of this year."
Check out Aima Baig Engagement Pictures